We are a fast-moving and agile business established in 2005 as the first and only cashback site to pass on 100% of cashback to our members. TopCashback aims to provide the best experience to both our members and our employees.
THE BRANDS
At TopCashback, we work with various popular brands day in and day out. From site promotion, to emails, to partnered campaigns.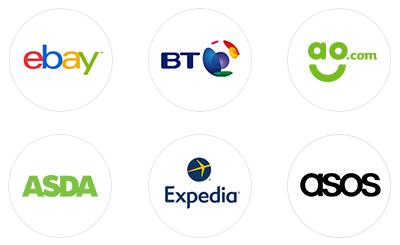 FAIR PLAY
Our Fair Play strategy reflects the philosophy of 'Do as you would be done by'. It involves us putting ourselves in other people's shoes and determining what we would expect in any given situation. We follow this through both with our staff, merchants, and suppliers.
AWARDS
Throughout the years, TopCashback is proud to have accepted various awards. Here are our most recent achievements.
Industry Choice of Publisher 2019 – Performance Marketing Awards
Cashback Site of the Year 2019 – Consumer Moneyfacts
Industry Choice of Publisher 2018 – Performance Marketing Awards
Cashback Site of the Year 2017 – Consumer Moneyfacts
Most Trusted Insurance Comparison 2017 – Moneywise
Industry Choice of Publisher 2017 – Performance Marketing Awards
Cashback Site of the Year 2016 – Consumer Moneyfacts
Industry Choice of Publisher 2016 – Performance Marketing Award